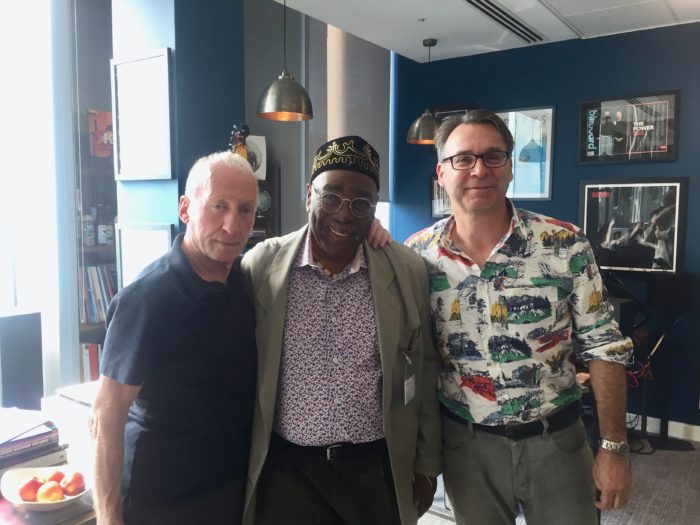 Bill Curtis, founder of legendary funk masters, The Fatback Band and New Songs Administration founder John Fogarty visited BMG's London headquarters to meet with MD Alistair Norbury and team.
Fogarty was the longtime publisher of the Fatback catalogue through his previous company, Minder Music, which was acquired by BMG in 2015.  In addition to running NSA's operations, Fogarty remains a consultant to BMG on works in the Minder catalogue.
Fatback works have consistently been covered and/or sampled, most famously by Dr. Dre who illegally sampled the band's "Backstrokin'", costing him over $1,000,000 after a high-profile court case in Los Angeles brought by Fogarty on behalf of Minder.
Fatback works continue to set trends with the new Chaka Khan song, "Wild Sugar"  heavily sampling their classic hit "Bus Stop".