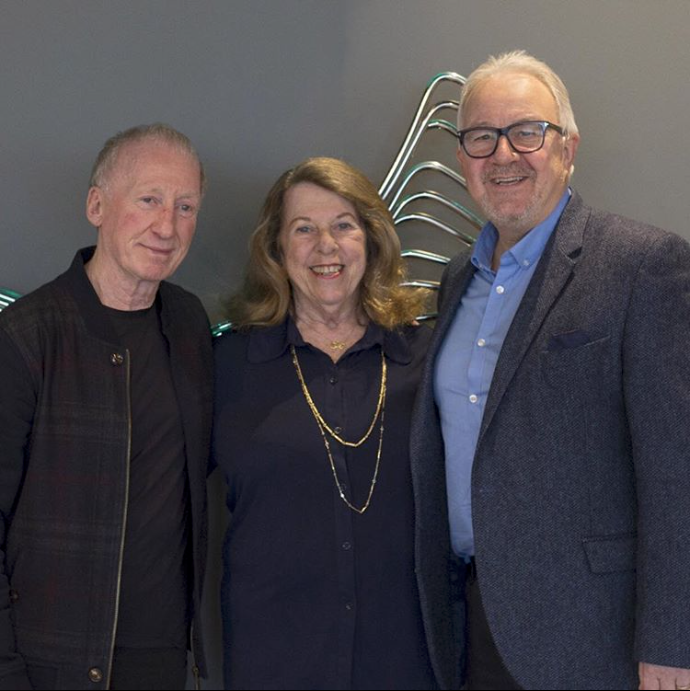 Abby Schroeder, widow of the legendary songwriter Aaron Schroeder, visited the PRS Kings Cross office last week to meet with PRS Chairman and staff.
Pictured here with Mrs. Schroeder are John Fogarty, owner and founder of New Songs Administration on the left and PRS Chairman Nigel Elderton on the right.
Aaron Schroeder wrote worldwide evergreen hits such as "It's Now or Never" and "Big Hunk of Love" for Elvis Presley, and his catalogue contains works recorded by The Beatles, Frank Sinatra, Ella Fitzgerald, Perry Como, Cliff Richard, Bobby Vee, Roy Orbison, and others.
NSA is proud to include the Aaron Schroeder catalogue as part of its repertoire.