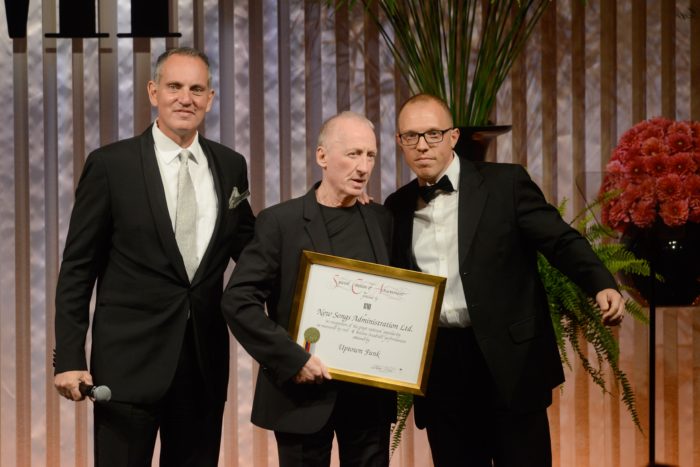 John Fogarty of New Songs Administration receives a BMI award for 4 million performances of "Uptown Funk" in the USA.  This is a phenomenal achievement for the song which first charted less than 4 years ago in 2014.
For perspective, several classic songs from the 1960's at the same awards ceremony were receiving awards for 3 and 4 million performances.  "Uptown Funk" has achieved in 4 years what other classic songs have taken 50 years to achieve in terms of US airplay.
Not bad for an indie publisher either!